The Callers

Steve and Vickie Dean started Square Dancing in 1978, after seeing a flyer in a health food store in Ryde (Sydney).

We danced intensively for a few years at many dance levels in Australia and overseas. Then we wanted the ultimate dancing mental challenge - making up the routines in real time, as people dance to them, i.e. calling and teaching square dancing.

We attended a one year caller school and apprenticeship, and many callers schools since. We are accredited in NSW through the NSW Callers Association, nationally through the Australian Callers Federation (ACF), and internationally throughout the world body of callers - Callerlab

We have been teaching square dancing to new and experienced dancers since 1980, and have transitioned from attending caller schools to running them.

Both Steve and Vickie have a long string of national and international credits, are excellent "sight callers" and most importantly know how to make dancing fun!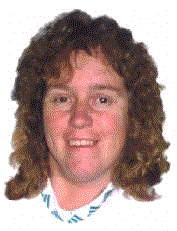 Vickie Dean is the caller running most nights.
There are often visiting callers who have come to enjoy challenging DBD dancing.
They may have a guest call.
If Vickie cant make it Steve Dean or other callers come along and call the night.
Click for - Why Steve Dean first tried square dancing
---
Note Vickie also runs evening American Clogging Classes:

Thursdays at West Pymble
Fridays at South Hurstville
www.clog.to